About Google Pixel 2
The Pixel 2 of your choice.

The phone only Google could make which comes in two sizes and four colors.

Search what you see.

Learn more about landmarks or look up books, movies, albums and artwork using Google Lens.

Your own personal Google, built in.

Request a ride, reserve a table and buy a ticket using just your voice.

Name that tune.

Curious about that song playing in your favorite coffee shop? Pixel automatically displays song info so you know what's playing.
eBay has provided more information about this product above and is not affiliated with or endorsed by Google.
Price Trends
Google Pixel 2 - Price New and Used
New Price*
from $234 to $419
Used Price*
from $150 to $198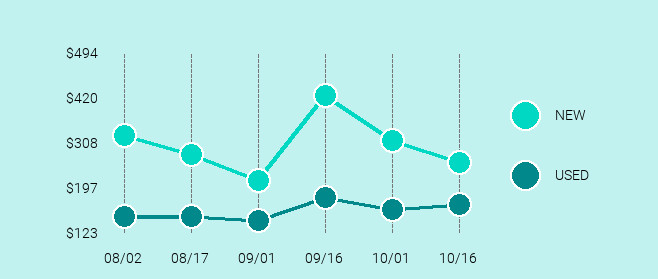 *The average sold price is calculated based on "Buy It Now" items sold within the 90 day period described above (excluding shipping and handling). Each interval represents a 15 day period. There is no guarantee that items will always be listed at a price within the provided range.
Compare Similar Models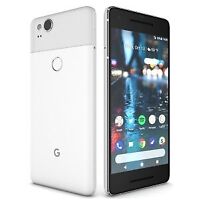 Google Pixel 2
Operating System
Android 8.0.0 (Oreo)
Resolution
1080x1920 pixels
Internal Memory
64/128 GB ROM, 4 GB RAM
CPU
2.35 Ghz + 1.9 Ghz Octa-Core
Google Pixel 2 XL

Operating System

Android 8.0.0 (Oreo)

Resolution

2880x1440 pixels

Internal Memory

64/128GB ROM, 4GB RAM

CPU

2.35Ghz + 1.9Ghz Octa-Core

Google Pixel XL

Operating System

Android 7.1 (Nougat)

Resolution

2560x1440 pixels

Internal Memory

32/28GB ROM, 4GB RAM

Google Pixel

Operating System

Android 7.1 (Nougat)

Resolution

1080x1920 pixels

Internal Memory

32/128GB ROM, 4 GB RAM

CPU

2.15 Ghz + 1.6 Ghz Quad-Core